Our Vacation 2000
England, Scotland and Wales
The Way Over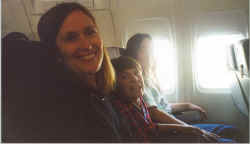 Sorry for the poor photography but here we are taking off from Louisville.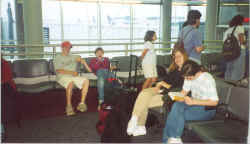 We are sitting in Charlotte waiting for the plain to London.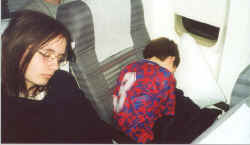 The flight got long.
Windsor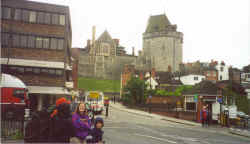 We are tired but happy. We are on our way to our first stop in Oxford. We stopped in Windsor on the way. That is the castle, part of it, in the background.

Here is more of the castle. It is a big one.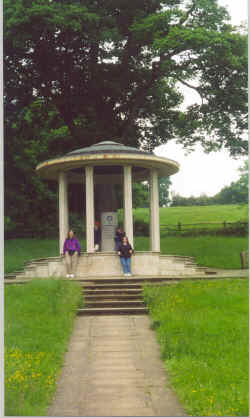 Runnymeade, where the first Magna Carta was signed is near Windsor. We stopped by. This is a monument to the Magna Carta by the American Bar Association. It seems more a monument to them than the document.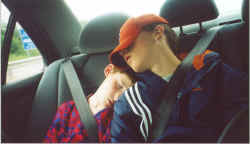 Now on to Oxford. I was rather jealous. We all got a nap that afternoon.